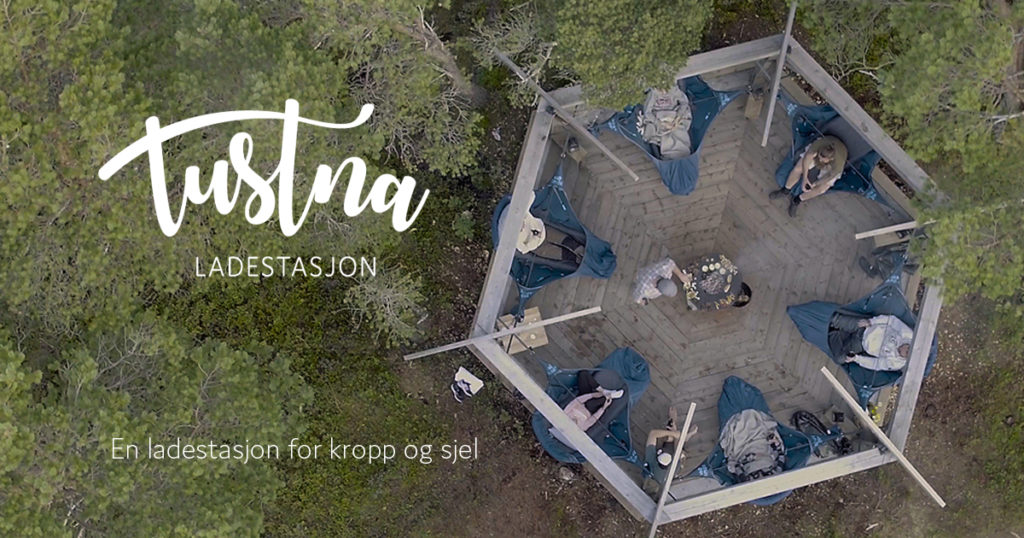 ACCOMMODATION, FOOD AND ACTIVITIES
Tustna Ladestasjon is a hammock hotel that gives you digital-free surroundings with experiences that touch on your senses. Ladestasjon literally means "charging station". Sleep through the coastal Norwegian night under an open sky. Try Norwegian handicraft traditions.
Let yourself be tempted by the mountains, the forest and the fjords, or by our most important offer to you:
ENJOY THE PLEASURE OF DOING ABSOLUTELY NOTHING!
On the island of Tustna, just as the narrow road has taken you on so many winding twists and turns that you think you're lost, is a beautiful beach area that has been used for recreation since the dawn of day. This is where you'll find Tustna Ladestasjon. If you've arrived here on a quest to get some extra oomph for your electric car, please stop – but this charging station is for your body and soul.
Types of Charging We Offer:
QUICK CHARGING
A cup of coffee or a good meal.
Maybe join in for a cultural experience or activity
… Or just enjoy the surroundings.
NORMAL CHARGING
Be welcomed with bubbles
A good meal. Sleep in a hammock.
Breathe in the sea air.
Wake up to hot coffee and breakfast.
… and maybe join an activity.
FULL CHARGING
Enjoy digital-free environment.
Be pampered with great meals and memorable experiences.
Visit the forest, the mountains, the fjord and the village.
… Or just be!
SLEEP IN A HAMMOCK
In our hammock hotel you can spend the night in extra-comfortable hammocks.
With your feet facing a common hearth, you lie under a canvas roof.
Each hammock has its own air mattress, mosquito net and light.
Each sleeping unit can easily be converted into a reclining chair so you can sit around the campfire and enjoy the company of your companions.
Create good memories together with a romantic partner, friends, colleagues or family who need a break from their fast-paced, digital lives. 
All you need to bring along is a positive spirit and warm clothes.
SLEEP IN CABIN
We also have a cabin in the forest. It is of the good old-fashioned kind.
It offers fjord view, a large terrace, two bedrooms, a bathroom and a small kitchen.
FOOD
Quality, local Norwegian food and drink. We prefer to serve organic and from our own forest and fields.
All meals must be pre-ordered. Food is served in the cafe or outside in nice weather.
Although the very best option is to do absolutely nothing at Tustna Ladestasjon, we have some pre-booked activities to offer. We use the area around the farm and the village.
We have a seaside location with smooth bedrock that is great for sunbathing and fishing. 
EVENTS
At Tustna Ladestasjon, we are disconnected to give room and meet without digital interference.
We offer a calm atmosphere and view to the fjord at the foot of the mountains of Tustna.
We've named our rental destination "Tustna Ladestasjon", or 'Tustna Charging Station', because that's exactly what it has been for our family and the village for many years: A charging station for body and soul!
The forest, the seaside location with smooth bedrock and the beach  have provided us with new energy and opportunities to take relaxing breaks and offline experiences.
We now want others to enjoy being cared for by the wholesome, natural surroundings.
With invaluable help from family and good friends, we will work hard to give our guests a good experience while maintaining the farm's resources, our traditions and the wonderful surroundings we are fortunate to manage.
We warmly welcome you!
Regards Mona and Paal Kristiansen